Description
Genotype: An atmospheric VR Sci-fi mystery

Print living organisms and use them to survive by wielding a pair of high-tech gloves. Hold life in your hands as you journey into the icy depths of an abandoned Antarctic gene research facility overrun by strange creatures.

Trapped deep under the ice, you must explore the large facility and solve the mystery of what happened to the people who worked here. The place crawls with hostile and strange creatures. Finally, the only human survivor seems to slowly lose his mind while speaking about a mysterious giant organism deep in the ice.

The facility is a labyrinth of outdated systems, and you will face challenges like nuclear power control, extreme temperatures, water cooling systems, security turrets, and much more.

Adapt as you journey through the facility. Take advantage of opportunities to expand the number of tools and organisms available to print. Some creatures allow you to see the world through their eyes, others to reach otherwise inaccessible places.

Luckily, the mysterious survivor seems to have lived in the facility most of his life and knows every nook and corner. He can guide you despite his fluctuating mind. Naturally, this person is to be trusted... right?

Built for the Meta Quest 2, Genotype is planned for a Q4 2023 release on the Oculus Quest Store. Visit https://playgenotype.com/ for more information.
Features
Print creatures and use them as tools and weapons to survive.
Exploit the facility's systems to ensure your safety and to make life miserable for enemies.
Upgrade creature DNA to enhance tools and weapon abilities to adapt.
Immerse yourself in rich storytelling and side-quests.
Dive into the world with unique sound design and a score of atmospheric synth-scapes.
Explore the vast facility freely and at your own pace.
Logo & Icon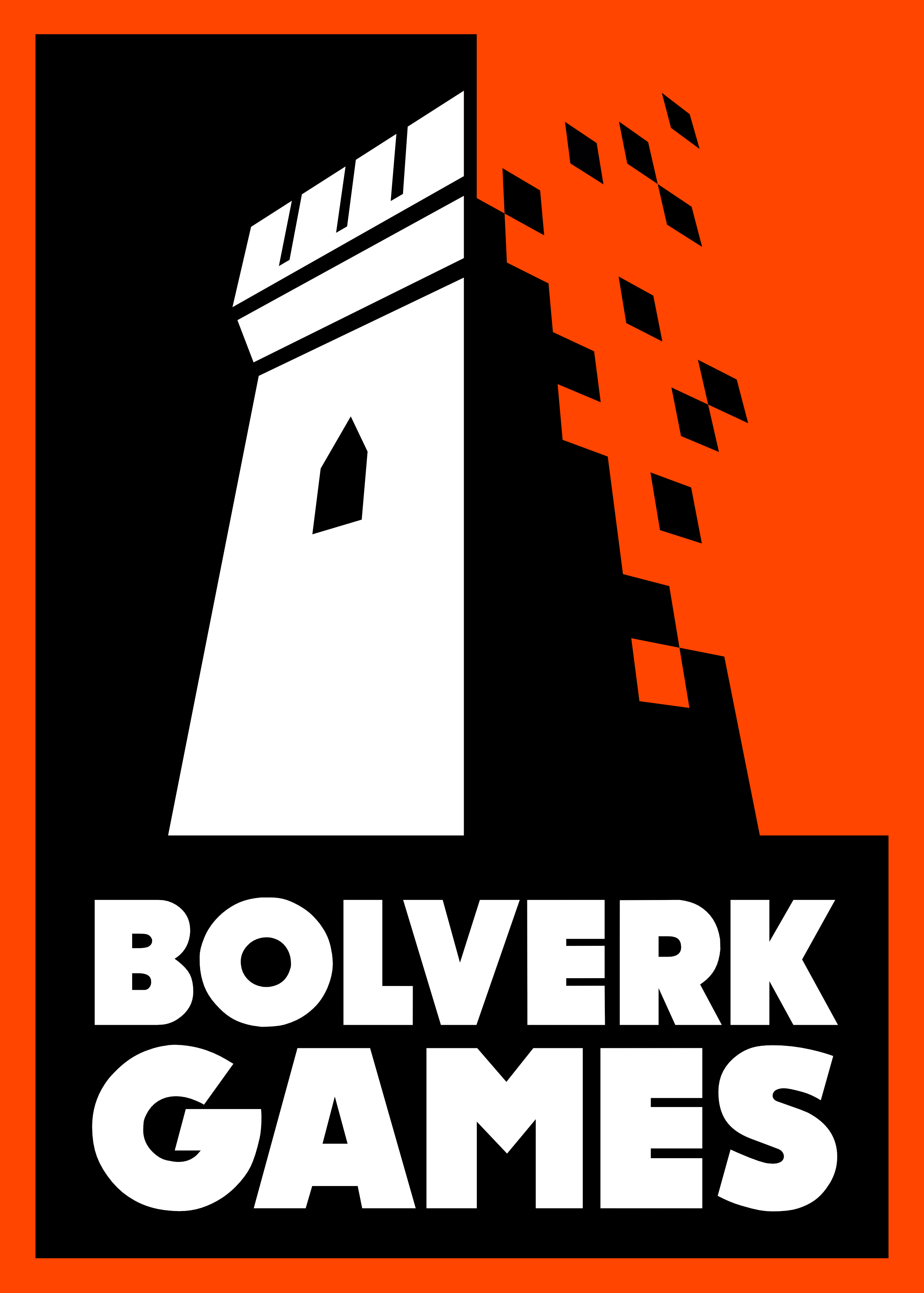 About Bolverk Games
Boilerplate

Bolverk Games is a VR studio based in Copenhagen, Denmark.

Previous releases include Voice Attorney, Glyph, Dick Wilde, Dick Wilde 2 and Kittypocalypse.
Genotype - Presskit Credits
Jesper Brun Halfter

Game Designer

Lasse Tassing

Lead Programmer

Mark Olsen

Programmer

Frederik Bager

Art Director, Lead Artist

Anders Bruhn Pedersen

Lead 3D artist, Animator

Kristian Grimm

3D artist

Frederik Keglberg

Composer, Sound Designer

Morten Brunbjerg

Lead Writer, Freelancer

Jaime Monedero March

Producer, Game Designer

Bo Bennekov

Bolverk Games CEO

Owen Melisek

Concept artist, intern

Josefine Kronhoj

Concept and 3D artist, intern

Asim Cizmic

3D artist, intern

Troels Schepeler

3D artist, intern

Victor Young

VFX artist, intern
Contact
General Inquiry

Press and Media

Facebook

Twitter

Instagram

Twitch

Discord

Web